Eddie Riggs, le roadie inspiré de Jack Black, revient sur le devant de la scène. Brütal Legend est sorti le 15 octobre dernier et Electronic Arts propose déjà un premier pack de nouveau contenu sur le marché du Xbox Live et le PlayStation Store.
Ce DLC est vendu sur Xbox 360 au tarif de 400 points, soit 4,65€. Sur PS3, la surprise!, le pack sortira demain (5 novembre) et sera gratuit jusqu'au 19 et puis vendu à 3,99€. Alors, fans de Sony, prenez bien note, vous avez deux semaines pour télécharger gratos le nouveau contenu. Décidément, les détenteurs de la console de Microsoft ont de quoi grincer des dents.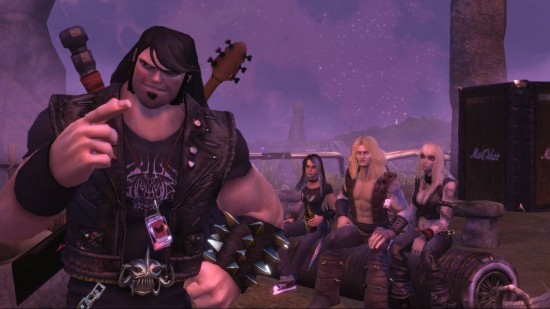 A noter, que le DLC est destiné au « Tears of the Hextadon », le mode multijoueur de Brütal Legend et sera composé de deux nouvelles cartes.
*** »Circle of Tears » – en hommage aux pleurs de vos ennemis, vous proposera de combattre dans une zone abandonnée séparée par un cours d'eau.
*** »Death's Fjord », qui tire probablement son nom des origines nordiques de Tim Schafer, vous plongera dans un décor glacial avec une multitude de fans à convertir.
Tous ceux qui téléchargeront ce contenu se verront offrir une nouvelle hache du nom Ormagöden.