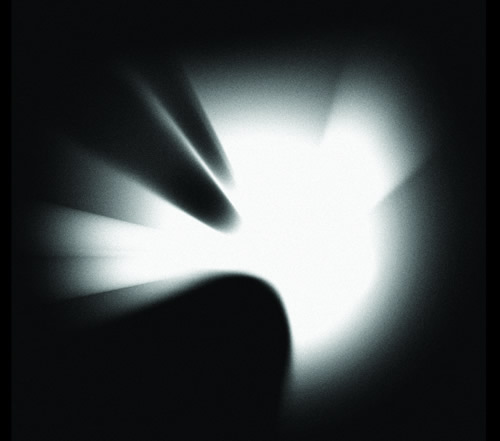 Le groupe américain revient sur le devant de la scène avec la sortie de son nouvel opus. 'A Thousand Suns' est déjà disponible dans les bacs depuis le 14 septembre dernier.
Pour sa quatrième production, la formation de Chester Bennington et de Mike Shinoda a décidé de s'entourer du producteur Rick Rubin (U2, Red Hot Chili Peppers).
Le résultat est étonnant et marque la nouvelle direction du groupe. Les chansons, toujours portées par la puissance vocale de Chester Bennington, évoluent vers des sonorités plus électroniques et une absence de guitares sur bon nombre des compositions.
Le tracklisitng de 'A Thousand Suns'
1. The Requiem
2. The Radiance
3. Burning In The Skies
4. Empty Spaces
5. When They Come For Me
6. Robot Boy
7. Jornada del Muerto
8. Waiting for The End
9. Blackout
10. Wretches And Kings
11. Wisdom, Justice, And Love
12. Iridescent
13. Fallout
14. The Catalyst
15. The Messenger
16. The Catalyst (remix) pour ceux qui ont téléchargé l'album sur iTunes
17. Blackbirds (8 bit rebellion) pour ceux qui ont téléchargé l'album sur iTunes


Notons que Linkin Park a interprété « The Catalyst », le premier single extrait de 'A Thousand Suns', lors des MTV Video Music Awards. La cérémonie a lieu le 12 septembre au Nokia Theatre de Los Angeles mais la bande à Mike Shinoda a créé l'événement en se produisant, non pas dans la salle comme tous les autres artistes, mais devant le célèbre Griffith Observatory au coucher du soleil devant un parterre de fans. Voici la vidéo :
Linkin Park – « The Catalyst »
Afin d'accompagner la sortie de 'A Thousand Suns', Linkin Park assurera une tournée européenne cet automne et passera à cette occasion par la France. La formation sera au Palais omnisports de Paris Bercy le 25 octobre pour un show, annoncé au travers d'un communiqué de sa maison de disques comme « une célébration du son et de l'image et une expérience multimédia totale combinant des effets technologiques jamais vus jusqu'à présent« , rien que ça.
Voici la liste complète des concerts européens de Linkin Park :
20 octobre 2010 – O2 World, Berlin, Allemagne
22 octobre 2010 – Schleyer-halle, Stuttgart, Allemagne
23 octobre 2010 – Tips Arena, Linz, Autriche
25 octobre 2010 – Bercy, Paris, France
26 octobre 2010 – Westfalenhalle 1, Dortmund, Allemagne
27 octobre 2010 – Lanxess Arena, Cologne, Allemagne
29 octobre 2010 – O2 World, Hambourg, Allemagne
30 octobre 2010 – MCH Arena, Herning, Danemark
1 novembre 2010 – Hallenstadion, Zurich, Suisse
2 novembre 2010 – Festhalle, Francfort, Allemagne
4 novembre 2010 – MEN Arena, Manchester, Royaume Uni
5 novembre 2010 – Newcastle Arena, Newcastle, Royaume Uni
9 novembre 2010 – LG Arena, Birmingham, Royaume Uni
10 novembre 2010 – O2 Arena, Londres, Royaume Uni
11 novembre 2010 – O2 Arena, Londres, Royaume Uni
Sachez, enfin, que Linkin Park participe aussi à la bande originale du prochain épisode de la franchise de jeu vidéo Medal of Honor qui sortira le 15 octobre. C'est notamment le single « The Catalyst » qui a été retenu par l'éditeur du jeu Electronic Arts. La collaboration entre Electronic Arts et Linkin Park comprend également la réalisation d'un trailer du jeu vidéo, signé par Joe Hahn, DJ du groupe et réalisateur de plusieurs clips des Californiens.