Nous vous l'annoncions, le nouvel opus du groupe de metal finlandais est attendu pour cet été. Intitulé '7th Symphony', l'album s'est enfin doté d'une date de sortie précise, à savoir le 23 août prochain.
Produit en majorité par Joe Barresi (Coheed and Cambria, Queens of the Stone Age, Bad Religion) et par Howard Benson (Motörhead, Dead By Sunrise, Sepultura, My Chemical Romance) qui a travaillé sur deux chansons, '7th Symphony' compte aussi avec la présence de quelques invités prestigieux : Gavin Rossdale, le chanteur de Bush sur « End of Me » ; Dave Lombardo, le batteur de Slayer, sur « 2010 » ; Joseph Duplantier, le chanteur et guitariste du groupe français de death metal band Gojira sur « Bring Them To Light » ; Lacey Sturm, la chanteuse de Flyleaf sur « Broken Pieces » ; et enfin Brent Smith, le chanteur de Shinedown, sur « Not Strong Enough ».
Notons que deux versions de '7th Symphony' seront commercialisées. L'édition standard inclura dix chansons, alors que l'édition limitée comptera deux morceaux supplémentaires ainsi qu'un DVD bonus avec des enregistrements acoustiques filmées lors d'un concert à l'Académie Sibelius en Finlande, le 4 Juin 2010.
Tracklisting de '7th symphony' :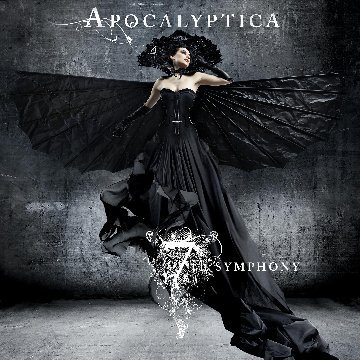 1. « At the Gates of Manala »
2. « End of Me » (ft. Gavin Rossdale de Bush)
3. « Not Strong Enough » (ft. Brent Smith de Shinedown)
4. « 2010 » (ft. Dave Lombardo)
5. « Beautiful »
6. « Broken Pieces » (ft. Lacey Sturm de Flyleaf)
7. « On the Rooftop With Quasimodo »
8. « Bring Them to Light » (ft. Joe Duplantier de Gojira)
9. « Sacra »
10. « Rage of Poseidon »


Titres bonus :
1. »Through Paris in A Sportscar »
2. »The Shadow of Venus »


Le premier single de '7th symphony' a déjà fait surface sur la toile. Il s'agit de « End Of Me », la chanson qui compte avec la collaboration de Gavin Rossdale au chant. En voici le clip :
Apocalyptica – « End of Me » ft. Gavin Rossdale de Bush