Après un passage remarqué au Zénith de Paris en juin dernier où ils ont fêté leurs 35 ans de carrière, les vétérans du rock sudiste Lynyrd Skynyrd prouvent qu'ils sont bel et bien de retour en livrant les deux premiers singles de leur nouvel opus « God & Guns ».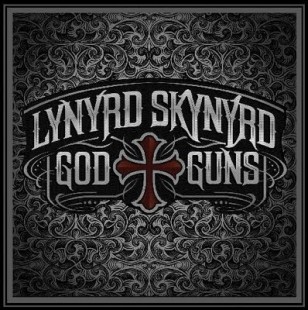 Le disque paraîtra le 29 septembre 2009 chez Replica Records et comportera douze titres.
Tracklist de « God & Guns »
Still Unbroken
Simple Life
Little Thing Called You
Southern Ways
Skynyrd Nation
Unwrite That Song
Floyd
That Ain't My America
Comin'Back For More
God & Gunsv
Storm
Gifted Hands
CD BONUS : édition collector digipak 2 CD
Bang Bang
Raining In My Hearland
Hobo Kinda Man
Red White And Blue (live)
Call Me The Breeze (live)
Sweet Home Alabama (live)
En attendant la sortie, voici les chansons « Still Unbroken » (qui s'est déjà doté d'un clip) et « Simple Life ».
Lynyrd Skynyrd – « Still Unbroken »
[youtube]http://www.youtube.com/watch?v=CsgG2CeEOVU[/youtube]
Par ici les paroles du morceau.
Lynyrd Skynyrd – « Simple Life »
[youtube]http://www.youtube.com/watch?v=WslDBZzoUco[/youtube]