Le festival Rock en Seine est le festival de la fin de l'été pour les amoureux de la scène pop & rock.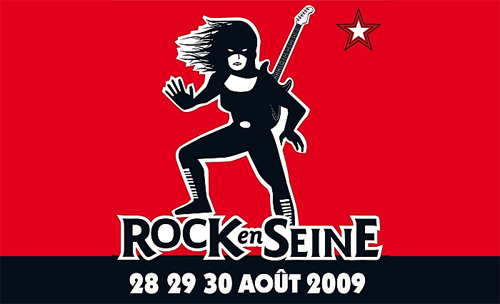 Créé en 2003, le festival Rock en Seine se déroule le dernier week-end du mois d'août dans le Domaine national de Saint-Cloud, aux portes de Paris. Trois scènes installées au cœur du parc accueillent les festivaliers dans une ambiance de rock, pop, folk, électro…
Bande-annonce de Rock en Seine

Le programme
Vendredi 28 août
Oasis, Amy MacDonald, Vampire Weekend, Madness, Yeah Yeah Yeahs, Vitalic, Keane, Passion Pit, Asher Roth, Just Jack, Bill Calahan, The Tatianas, Gush, James Hunter, Oceana.
Samedi 29 août
Faith No More, The Offspring, Birdy Nam Nam, The Horrors, Calvin Harris, Yann Tiersen, School of Seven Bells, Ebony Bones, Billy Talent, Noisettes, Cheveu, Kitty Daisy and Lewis, Jil Is Lucky, Esser.
Dimanche 30 août
The Prodigy, MGMT, Klaxons, Eagles of Death Metal, Sliimy, Macy Gray, Metric, Robin McKelle, Sammy Decoster, Lilly Wood and The Prick, Patrick Wolf, Baaba Maal, Hindi Zahra, Hypnotic Brass Ensemble.