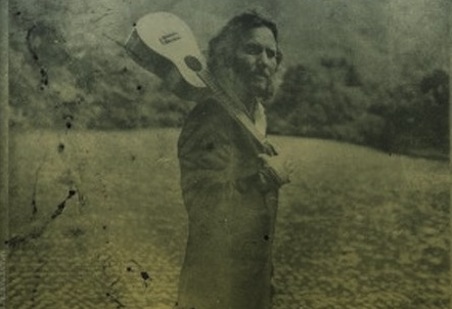 La bande originale du film « Into The Wild » (Sean Penn, 2007) faisait office de premier album solo pour Eddie Vedder. Le charismatique chanteur de Pearl Jam récidive à présent avec un second opus solo intitulé 'Ukulele Songs'. Le disque verra le jour le 31 mai prochain via Monkeywrench Records, le label de Pearl Jam.
Au programme, 16 chansons interprétées au ukulélé par Eddie Vedder, dont quelques reprises et des chansons originales. Glen Hansard collabore à la reprise de « Sleepless Nights » tandis que Cat Power figure sur « Tonight You Belong To Me ».
Le premier extrait de 'Ukulele Songs' est la chanson « Longing To Belong ». Elle est maintenant disponible pour téléchargement auprès des marchands de musique en ligne. Vous pouvez l'écouter ici.
Tracklisting de 'Ukulele Songs'
01 Can't Keep
02 Sleeping by Myself
03 Without You
04 More Than You Know
05 Goodbye
06 Broken Heart
07 Satellite
08 Longing to Belong
09 Hey Fahkah
10 You're True
11 Light Today
12 Sleepless Nights [ft. Glen Hansard]
13 Once in Awhile
14 Waving Palms
15 Tonight You Belong to Me [ft. Cat Power]
16 Dream a Little Dream
Le 31 mai prochain, Eddie Vedder lancera également 'Water on the Road', un DVD live enregistré les 16 et 17 août 2008 lors des concerts à Washington. Pour en savoir plus, cliquez ici.
Sachez enfin que le mois prochain, Pearl Jam retournera en studio pour enregistrer l'album qui succédera à 'Backspacer', paru en 2009.