Avis aux fans de Gorillaz, 'The Fall', 4e album studio du groupe, arrivera dans les bacs en avril. Pour mémoire, la formation britannique menée par le chanteur Damon Albarn et le dessinateur Jamie Hewlett avait offert l'opus comme un cadeau de Noël sur son site officiel. Les quinze chansons enregistrées en octobre 2010 durant la tournée Escape to Plastic Beach World Tour en Amérique du Nord, étaient entièrement conçues à partir d'applications musicales pour la tablette iPad d'Apple et proposées en téléchargement gratuit.
'The Fall' aura également droit à une sortie sur support CD (18 avril), vinyle (16 avril) et en téléchargement payant (18 avril). Les fans du groupe peuvent d'ores et déjà pré-commander l'opus.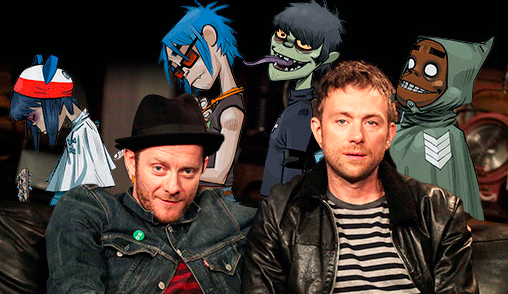 Voici la liste des titres de 'The Fall'
'Phoner To Arizona'
'Revolving Doors'
'HillBilly Man'
'Detroit'
'Shy-town'
'Little Pink Plastic Bags'
'The Joplin Spider'
'The Parish Of Space Dust'
'The Snake In Dallas'
'Amarillo'
'The Speak It Mountains'
'Aspen Forest'
'Bobby In Phoenix'
'California And The Slipping Of The Sun'
'Seattle Yodel'
Vous pouvez écouter l'intégralité de 'The Fall' ici.