Le prochain disque studio de la chanteuse de pop/chill-out australienne verra le jour le 21 juin 2010. Intitulé We Are Born, l'album est produit par l'Américain Greg Kurstin (Red Hot Chili Peppers, Jason Mraz, Beck, Lilly Alen), bénéficiant également de la participation de Nick Valensi, guitariste des Strokes.
Avec son nouvel opus, alliant l'émotion brute des premiers albums et un nouveau son plus pop et excentrique, Sia prouve être une artiste qui évolue avec son temps et qui apprécie tous les styles musicaux. De plus, ses fans seront ravis de retrouver son grain de voix si particulier avec lequel elle s'est fait remarqué lors de ses collaboration avec le groupe downtempo Zero 7. Rappelons que Sia a contribué à trois albums de la formation britannique interprétant quelques-unes de ses plus belles chansons : « Destiny » et « Distractions » de l'album Simple Things ; « Somersault » et « Speed Dial No. 2 » de l'album When it Falls ; « Throw It All Away » et « You're My Flame » de l'album The Garden.
Sia a en outre co-écrit des titres avec des artistes comme Natasha Beddingfield, Christina Aguilera ou Will Young tout en menant une carrière solo à succès avec quatre albums déjà sortis, à savoir : OnlySee (1997), Healing Is Difficult (2001), Colour the Small One (2004, 2006), Some People Have Real Problems (2008). Maintenant elle revient sur le devant de la scène avec son cinquième disque solo sans oublier sa participation sur la BO de « Twilight : Chapitre 3 – Hésitation ».
Le tracklisting de We Are Born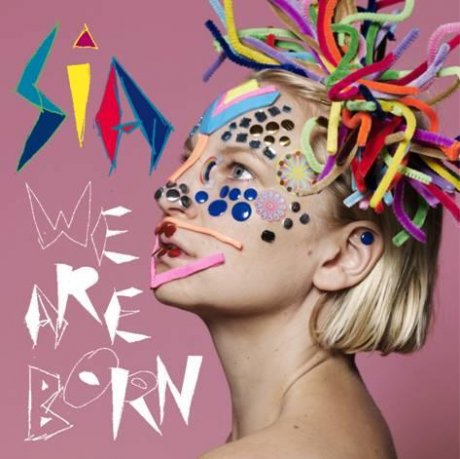 1. « The Fight »
2. « Clap Your Hands »
3. « Stop Trying »
4. « You've Changed » (Sia Furler, Lauren Flax)
5. « Be Good to Me »
6. « Bring Night »
7. « Hurting Me Now »
8. « Never Gonna Leave Me »
9. « Cloud »
10. « I'm in Here »
11. « The Co-Dependent »
12. « Big Girl, Little Girl »
13. « Oh Father » (Madonna, Patrick Leonard)
14. « Hold Me Down »
Et comme un bonheur n'arrive jamais seul, voici en écoute 6 titres du prochain album We Are Born. A déguster…
Sia – « Clap Your Hands »

Sia – « Bring Night »

Sia – « I'm in Here »

Sia – « The Fight »

Sia – « Big Girl, Little Girl »

Sia – « You've Changed »