Lambchop vient de sortir un live (en audio et en images) intitulé Live At XX Merge. Disponible en téléchargement depuis le 17 novembre, il sera dans les bacs le 24 novembre.
Enregistré lors du concert à Chapel Hill (Caroline du Nord), l'événement a été organisé à l'occasion des vingt ans du label Merge.
Tracklisting de Live At XX Merge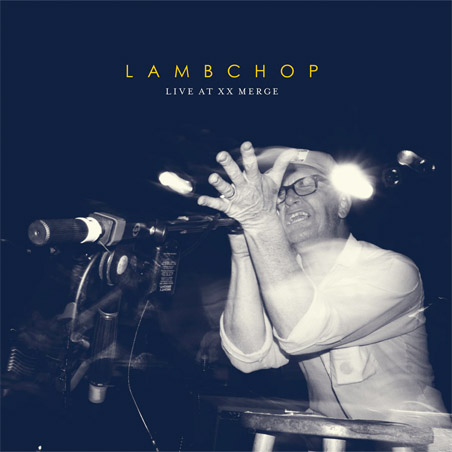 01. Jon Wurster: Introduction
02. I Will Drive Slowly
03. The New Cobweb Summer
04. Grumpus
05. Sharing A Gibson With Martin Luther King Jr.
06. What Else Could It Be?
07. Joke (Tony Crow)
08. National Talk Like A Pirate Day
09. Hey, Where's Your Girl?
10. Your Fucking Sunny Day
11. Up With People
12. Give It (One In A Lifetime)
Pour vous faire une meilleure idée de Live At XX Merge, voici une vidéo effarante de « Give It ». Le titre est en fait le fruit de la collaboration de Kurt Wagner au titre phare du groupe X PRESS 2. Mais le chanteur en ajoute également quelques lignes du renversant "Once In A Lifetime" de Talking Heads. « Give It » à la sauce Lambchop : tout simplement surpuissant et cosmique !
Lambchop – « Give It »(« Once In a Lifetime »)

Les paroles surréalistes de « Give It » sont par ici et de "Once In A Lifetime" sont par là.
Lambchop est un groupe difficile à classifier. Formé en 1993 à Nashville, Tennessee, la formation mélange des ingrédients très différents et dont les saveurs se mélangent malgré tout, jusqu'à ce qu'il soit presque impossible de les dissocier. Le country des débuts a avec le temps éte enrichi par un son post-rock, soul, jazz ou lounge, le tout porté par la voix de velours de Kurt Wagner, le chanteur-guitariste leader du Lambchop.
Discographie
I Hope You're Sitting Down/Jack's Tulips (1994)
How I Quit Smoking (1996)
Thriller (1997)
What Another Man Spills (1998)
Nixon (2000)
Is a Woman (2002)
Aw Cmon (2004)
No You Cmon (2004)
Damaged (2006)
OH (Ohio) (2008)