Décidément, Damon Albarn ne s'arrête jamais ! Actuellement en tournée aux USA avec Gorillaz, il travaille dores et déjà sur le nouvel album du groupe :
« Cet opus est à la base un carnet de voyage qui décrit cette tournée, une lettre d'amour écrite pour les Etats-Unis, a-t-il expliqué dans une interview sur Stuff.co.nz. J'ai longtemps été perplexe par rapport à ce pays, et je le suis encore peut-être parfois encore. L'Amérique m'a beaucoup troublé. Mais avec ce qui s'y passe actuellement, je trouve que c'est un excellent endroit, et notre tournée a été fantastique. »
Albarn admet néanmoins que cette tournée sera sa dernière avant un bout de temps : « Il n'y aura pas d'autre tournée pour moi, pas avant 5 ou 6 ans (…) J'ai une petite fille, et je ne veux pas partir trop loin, trop longtemps. »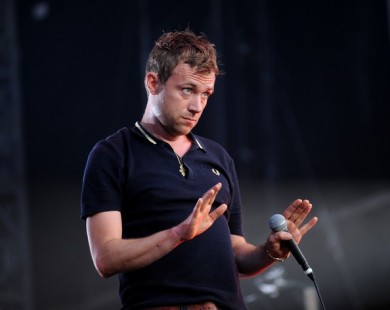 Mais le musicien n'a jamais été l'homme d'un seul projet. Il annonce dores et déjà d'autres surprises à venir. Dont un nouveau groupe formé avec son comparse de longue date Tony Allen (le batteur de Fela Kuti avec qui Damon a déjà collaboré au sein du groupe The Good, The Bad & The Queen) et avec Flea (le bassiste des Red Hot Chilli Peppers). « Flea est un anagramme de Fela – et Flea est si passionné par Fela, c'est juste génial » a expliqué Albarn. Le trio n'a toujours pas de nom, mais son premier album, centré sur 'l'Afrobeat de Tony, est déjà « aux trois-quarts » terminés.
Dans la même interview pour Stuff, le leader de Gorillaz dévoile en outre qu'un nouvel opus de The Good, The Bad & The Queen est également mis en route. Parallèlement il adorerait travailler sur de bandes-originaux ou enregistrer un album solo : « Je me suis promis de faire un album de ballades, par exemple 'Damon Albarn Sings Ballads' ou quelque chose comme ça. »
Bref, trois albums en préparation avec trois groupes différents et un opus en solo, voilà qui devrait remplir l'agenda de l'ancien chanteur de Blur. Sacré Albarn !