« I'll Go Crazy If I Don't Go Crazy Tonight » est le troisième single extrait du douzième album de U2 « No line on the horizon », sorti le 27 février 2009. La chanson paraîtra le 17 août, mais est déjà doté d'un clip, un court-métrage d'animation tout simplement merveilleux.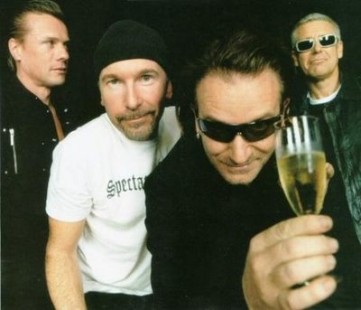 Le groupe a confié à son compatriote David O'Reilly le soin de réaliser ce petit bout de film. L'artiste a notamment déjà bossé sur « Son of Rambow » et « Hitchhiker's Guide to the Galaxy » et a été récompensé par un Ours d'Or lors de la dernière Berlinale pour son court métrage d'animation « Please say something ».
Le clip met en scène les destins croisés de personnages bien attachants… quelques secondes de finesse dans un monde de brutes.
U2 – « I'll Go Crazy If I Don't Go Crazy Tonight »

Paroles de « I'll Go Crazy If I Don't Go Crazy Tonight » – U2
She's a rainbow and she loves the peaceful life
Knows I'll go crazy if I don't go crazy tonight
There's a part of me in the chaos that's quiet
And there's a part if you that wants me to riot
Everybody needs to cry or needs to spit
Every sweet tooth needs just a little hit
Every beauty needs to go out with an idiot
How can you stand next to the truth and not see it ?
A change of heart comes slow
It's not a hill, it's a mountain
As you start out the climb
Do you believe me, or are you doubting
We're gonna make it all the way to the light
But I know I'll go crazy if I don't go crazy tonight
Every generation gets a chance to change the world
Pity the nation that won't listen to your boys and girls
'Cause the sweetest melody is the one we haven't heard
Is it true that perfect love drives out all fear ?
The right to appear ridiculous is something I hold dear
Oh, but a change of heart comes slow
It's not a hill, it's a mountain
As you start out the climb
Listen for me, I'll be shouting
We're gonna make it all the way to the light
But you now I'll go crazy if I don't go crazy tonight
Baby, baby, baby, I know I'm not alone
Baby, baby, baby, I know I'm not alone
It's not a hill, it's a mountain
As you start out the climb
Listen for me, I'll be shouting
Shouting to the darkness, squeeze out sparks of light
You know we'll go crazy
You know we'll go crazy
You know we'll go crazy if we don't go crazy tonight
Oh oh
Slowly now
Oh oh