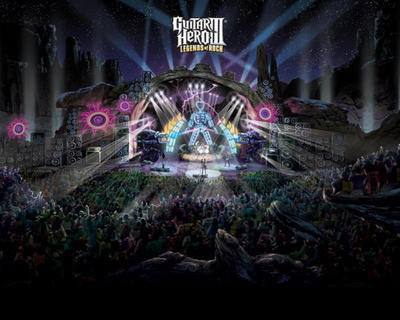 Il semblerait que quelques-uns des titres disponibles dans ce quatrième opus aient déjà été choisis.D'apres le site Albert Production , la chanson "Never Too Late" de The Answer aurait été choisi pour étre dans la futur playlist de GH 4 . Cependant , une liste a été publiée sur le forum du site . Il y aurait des groupe plus connu voir plus recent . Voici la liste ( non confirmée ) :
Here I Go Again de Whitesnake
Back In Black de AC/DC
B.Y.O.B. de System Of A Down
Aerials de System Of A Down
Money de Pink Floyd
Little Red Corvette de Prince
Highway Star de Deep Purple
Island in the Sun de Weezer
Walk This Way de Aerosmith
Sweet Emotion de Aerosmith
Dream On de Aerosmith
Jaded de Aerosmith
Voo Doo Child de Jimi Hendrix
Walk de Pantera
Alive de Pearl Jam
Panama de Van Halen
Eruption de Van Halen
Smells Like Teen Spirit de Nirvana
Lithium de Nirvana
Shook Me All Night Long de AC/DC
Hotel California de The Eagles
Wanted Dead or Alive de Bon Jovi
Crazy Train de Ozzy Osbourne
Master of Puppets de Metallica
Scar Tissue de RHCP
Under the Bridge de RHCP
Californication de RHCP
In-A-Gadda-Da-Vida de Iron Butterfly
Stairway to Heaven de Led Zeppelin
Enfin du bon ….