Après l'EP Splitting the Atom sorti en octobre dernier, Massive Attack annonce le lancement de son 5ème album, Heligoland. Prévu pour le 8 février prochain, l'opus verra le jour presque sept ans après le 100th Window.
Intitulé d'après l'archipel allemand situé au sud-est de la mer du Nord, Heligoland comportera les participations vocales de Damon Albarn, Martina Topley-Bird, Guy Garvey (Elbow), Tunde Adebimpe (TV On The Radio) et Hope Sandoval. En outre, Damon Albarn joue de la basse sur le titre « Flat of the Blade », tandis que Adrian Utley de Portishead assurera les parties de guitare sur « Saturday Come Slow ». Tim Goldsworthy (moitié du label DFA) a également été appelé en renfort.
Notons que l'album marque le grand retour d'Horace Handy, ancien compagnon de route de Massive Attack, auprès des membres fondateurs 3D et Daddy G.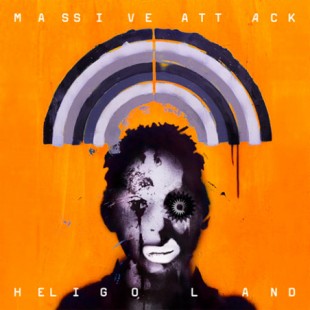 Tracklisting de l'album Heligoland
01. « Pray For Rain » feat. Tunde Adebimpe
02. « Babel » feat. Martina Topley-Bird
03. « Splitting The Atom » feat. Robert del Naja/Grant Marshall/Horace Andy
04. « Girl I Love You » feat. Horace Andy
05. « Psyche » feat. Martina Topley-Bird
06. « Flat Of The Blade » feat. Guy Garvey
07. « Paradise Circus » feat. Hope Sandoval
08. « Rush Minute » feat. Robert del Naja
09. « Saturday Come Slow » feat. Damon Albarn
10. « Atlas Air » feat. Robert del Naja.
Découvrez le single « Spitting The Atom » qui est déjà disponible :
Massive Attack – « Splitting The Atom »