Out of Ashes, le premier album de Dead By Sunrise, le projet parallèle du chanteur de Linkin Park, Chester Bennington, verra le jour le 13 octobre prochain.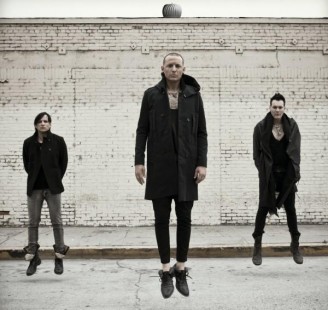 Voici la tracklist de Out of Ashes :
01. Fire
02. Crawl Back In
03. Too Late
04. Inside Of Me
05. Let Down
06. Give Me Your Name
07. My Suffering
08. Condemned
09. Into You
10. End Of The World
11. Walking In Circles
12. In The Darkness
Il est maintenant possible d'écouter les deux premiers titres (ci-dessous). Notons que Dead By Sunrise a récemment terminé le tournage des clips des morceaux « Crawl Back In » et « Let Down » en compagnie du réalisateur P.R. Brown (Slipknot, Mötley Crüe, Korn, Avenged Sevenfold, Godsmack). La première vidéo a déjà fait surface sur la toile.
Dead by sunrise – « Crawl Back In » (Par ici pour les paroles)

Dead by Sunrise – « Fire »