Le groupe R.E.M. revient faire parler de lui.
En octobre prochain sortira Live at the Olympia, un double album documentant les concerts donnés par le groupe à l'Olympia de Dublin à l'été 2007. La bande de Michael Stipe avait alors joué cinq nuits des morceaux qui se sont retrouvés sur l'album Accelerate une année plus tard.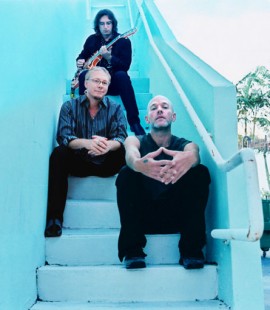 Mais en avant-goût, le groupe lance aujourd'hui, 7 juillet, un EP intitulé Reckoning Songs From The Olympia. Ce mini album est composé de quatre titres interprétés durant ces mêmes sessions à l'Olympia irlandais :
1. Harborcoat
2. Letter Never Sent
3. Second Guessing
4. Pretty Persuasion
Les versions originales de ces chansons se trouvent sur le disque Reckoning, paru en 1984 et qui vient juste d'être réédité dans une édition deluxe. Ce maxi est disponible exclusivement au format digital sur la plateforme ITunes.
Voila une campagne de promotion orchestré à la perfection !