Ed O'Brien et Phil Selway de Radiohead viennent de faire équipe avec Johnny Marr, ex-membre des Smiths et actuellement musicien au sein de The Cribbs. Ensemble, ils ont contribué à la réalisation de « 7 Worlds Collide : The Sun Came Out », un double-album coordonné par le musicien néo-zélandais Neil Finn du groupe Crowded House. La sortie de cet album le 10 août 2009 servira à récolter des fonds pour l'association Oxfam.
A noter que le batteur Selway va faire son début musical comme chanteur sur le titre « The Ties That Bind Us ». En fait, il a déjà démontré ses talents vocaux en Live lors d'un concert au profit de l'association à Auckland, Nouvelle Zélande en janvier.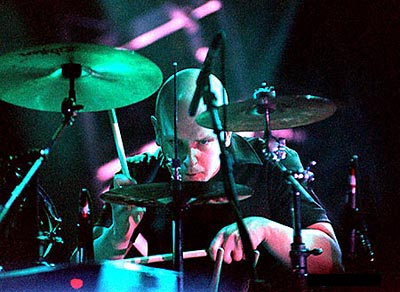 Parmi les autres invités présents dans l'album figurent également Jeff Tweedy du groupe Wilco sur « Too Blue », KT Tunstall sur « Hazel Black ».
Tracklisting de « 7 Worlds Collide : The Sun Came Out »
Disque 1
Too Blue
You Never Know
Little By Little
Learn to Craw
Black Silk Ribbon
Girl, Make your Own Mind Up
Run In The Dust
Red Wine Bottle
The Ties That Bind Us
Reptile
Bodhisattva Blues
What Could Have Been
Disque 2
All Comedians Suffer
Duxton Blues
Hazel Black
Riding The Wave
The Witching Hour
Over And Done
Change of Heart
Don't Forget Me
Long Time Gone
The Cobbler
3 Worlds Collide
The Water