La planète Radiohead est en pleine effervescence !
A peine remis du très médiatisé In Rainbows \\son téléchargement au prix de son choix, son coffret collector à prix spécial pigeon Fan// , les fans se prennent une nouvelle décharge de Radiohead !
En vrac : Un album de remixes de In Rainbows, un album « Best Of », une tournée européenne pour l'été 2008, des projets SOlo pour Thom Yorke et Jonny Greenwood !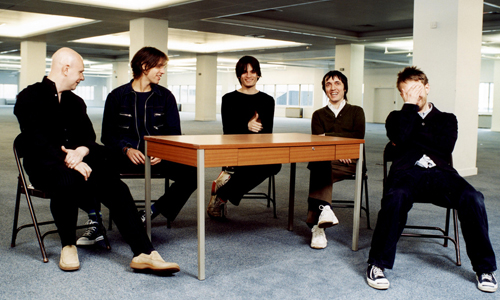 Radiohead au complet. De gauche à droite : Phil Selway (Batterie), Ed O'Brien (Guitare, Choeurs), Jonny Greenwood (Guitare, claviers, bidouilles électroniques), Colin Greenwood (Basse, contrebasse), Thom Yorke (chant, guitare, piano, bidouilles électroniques )

RADIOHEAD GREATEST HITS
La sortie du premier Best-Of de Radiohead devrait sortir courant Avril 2008 !
« Enfin » diront certains. Il est vrai qu'après 8 albums à succès riches et variés, Radiohead a toute la matière pour remplir un album Best-of.
La grande question est bien sur « mais quels titres vont-ils choisir sur le Best Of ? ». Je vous tiens au courant dès que j'en sais plus ;).

IN RAINBOWS REMIX : « RADIOHEAD RAINYDAYZ REMIXES »
L'album de remixes de « In Rainbows » s'intitule « Radiohead Rainydayz Remixes ».
C'est un album de remixes Hip-Hop. Il est téléchargeable gratuitement sur le site d'Amplive, le Dj Producteur qui s'est occupé du projet : http://www.onesevensevensix.com/amplive/index.html
Les DJ Amplive, Del The Funky Homosapien, Too $hort, MC Zumbi of Zion et Chali2na de Jurassic 5 ont participé à cet album de remixes.
Téléchargement en cours pour ma part, je vous laisse donc seuls juges sur l'intérêt de cet effort ;).
Liste des chansons remixées :
01 Rainydayz
02 Video Tapez (ft. Del The Funky Homosapien)
03 Nudez (ft. Too $hort & MC Zumbi
of Zion I)
04 Weird Fishez
05 All I Need
06 15 Stepz (ft. Codany Holiday)
07 Reckonerz (ft. Chali2na)
08 Faustz

PROJETS SOLO DE THOM YORKE ET JONNY GREENWOOD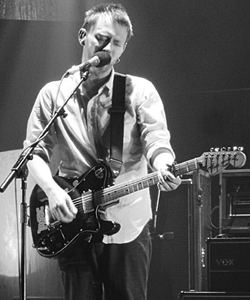 Thom Yorke :
Après l'avant-gardiste et pourtant écoutable « The Eraser », album solo de Thom Yorke produit par Nigel Godrich et sorti en 2006, Tom n'a pas arrété de bouger ;).
Il collabore notamment en 2007 avec les allemands de Modeselektor, chantant sur « The white flash » de l'album « Happy Birthday »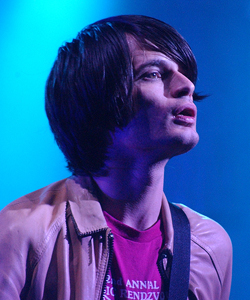 Jonny GreenWood :
En dehors de RadioHead, Jonny Greenwood est très investi dans divers projets musicaux très différents. Jazz, musique classique, Ragga, musique électronique, musique contemporaine… après le Rock de Radiohead, Jonny Greenwood explore de nouveaux univers.
En 2007, Jonny a composé la Bande Originale du film « There will Be blood« .
Cette BO étaient pressentie pour recevoir l'oscar 2008 de la meilleure Bande Originale…
Mais au dernier moment (21 janvier 2008) elle a été refusée car possédant des passages non composés spécialement pour le film.
On ne peut pas gagner à tous les coups ;).
Jonny avait gagné le prix « BBC Radio 3 » du meilleur compositeur britannique pour le morceau de musique classique « Popcorn Superhet Receiver »

TOURNEE EUROPEENE 2008 DE RADIOHEAD
5 dates en France et 2 dates en Belgique au Festival « Werchter » !!! Plus d'infos dans cet article !

VIDEOS DE RADIOHEAD
« Jigsaw Falling into place », single de « In Rainbows »

« Jigsaw Falling into place », version live single de « In Rainbows »

DISCOGRAPHIE DE RADIOHEAD
1993 Pablo Honey
1994 My Iron Lung
1995 The Bends
1997 OK Computer
2000 Kid A
2001 Amnesiac
2003 Hail To The Thief
2007 In Rainbows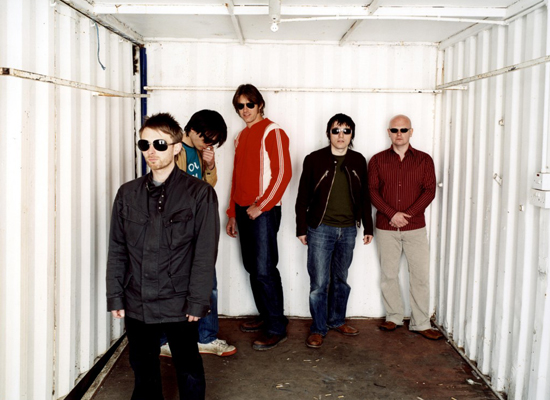 Radiohead qui se la joue :). Pas grave, ils ont le droit eux 🙂